Cornwall is home to several important network resources for the United Kingdom. For a good part of the 19th and 20th centuries the tiny village of Porthcurno near Land's End was a hub of the international communications system.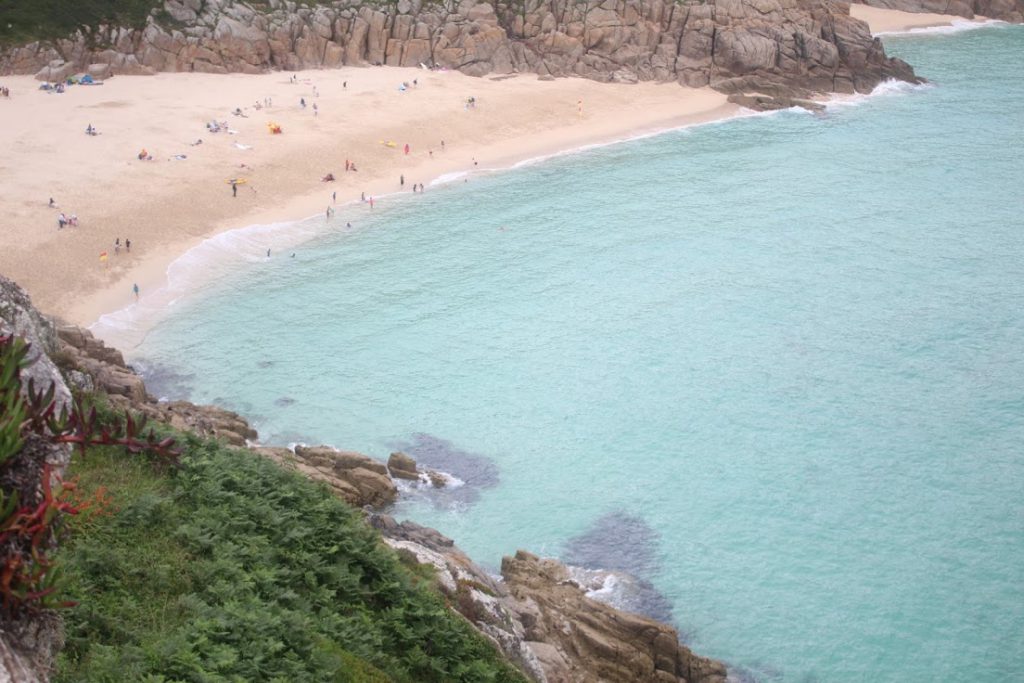 This lovely sandy beach once had fourteen major underwater telegraph cables landing on it and linking up to the telegraph station just inland. Telegraph was based on Morse code rather than voice or data. (Colin the Computer Networks and Security course leader can send and receive Morse, the rest of us are too digital).
There's a little museum up from the beach which explains the history of the telegraph network. On the first display there is a fascinating fact: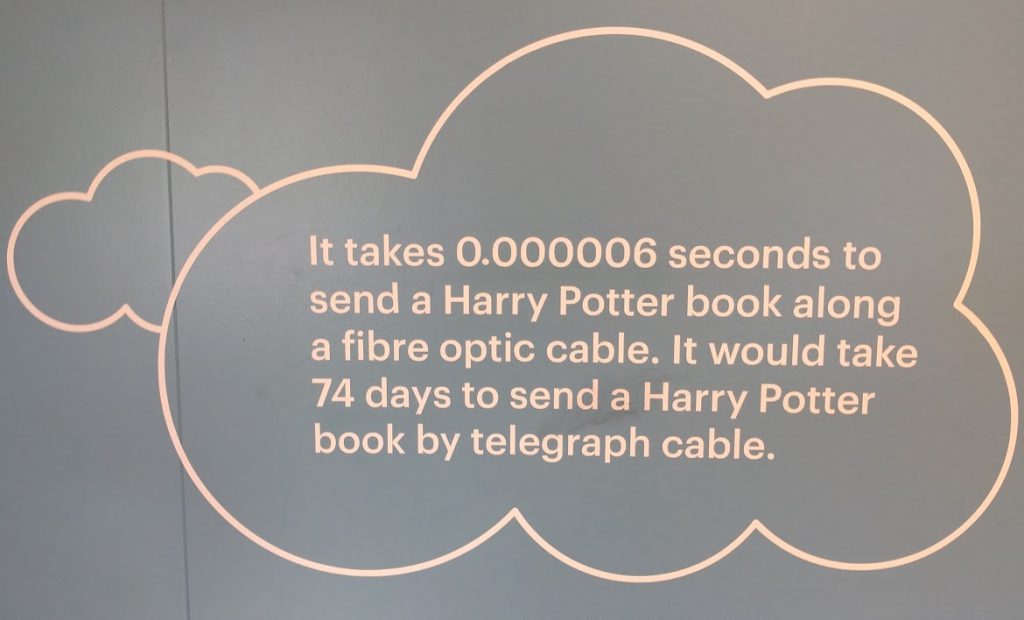 The rest of the museum shows the increasing automation of the services. What started originally with hand-keyed Morse code was automated using paper tape as output using needles scratching a trace on paper tape.Input was automated using keyboards to cut punched tape – taking the creation of message from being a skilled task to a low-skill activity.
The first submarine cable route was not to the US as I imagined, but to India. I suppose I don't think in terms of the priorities for the Empire. Messages could not go directly to India from the UK but went instead via a series of relays in the Azores, Egypt and Aden (Yemen). Initially the incoming messages were received at the relay station, transcribed and then transmitted onwards. As automation improved the REGEN process became fully automatic.

The map of the network shows the beginnings of worldwide communications over land and sea. Compare it to a modern map of the undersea fibre Internet and communications network and see many more connected countries and a lot more fibre across the Pacific.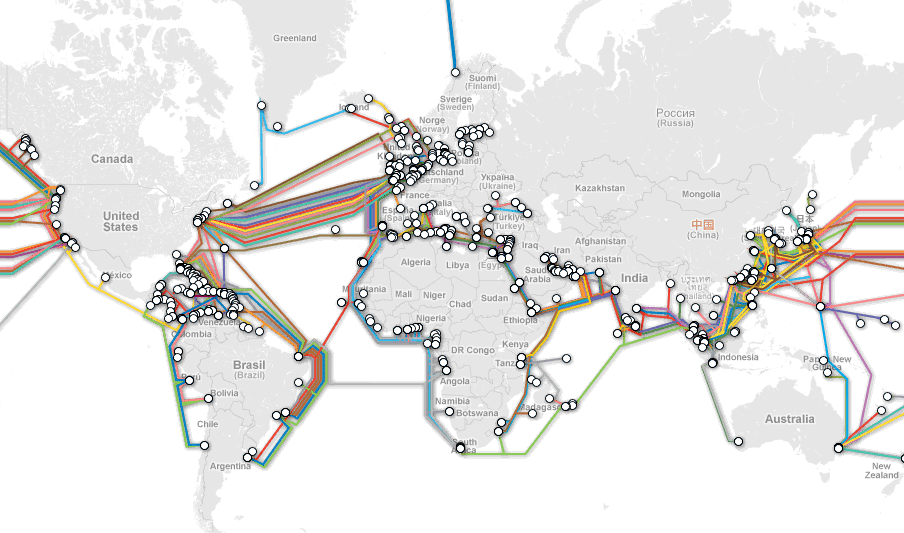 There's an interactive version of this map available at 
submarinecablemap.com
. Very little Internet traffic goes via satellite. The latency of transmitting to a geostationary satellite and back again – even at the speed of light it too great.
It's a lovely little museum, worth an hour of your time if you are down there.